Your child is now growing in reading ability and confidence. In Set 3, they will learn to:
Read Set 3 Speed Sounds ea oi a-e i-e o-e u-e aw are ur er ow ai oa ew ire ear ure
Read words containing these new sounds
Read further 'Red words' that cannot be read using phonic skills.
Read Blue and Grey Storybooks with increasing speed.
Set 3 sounds
Each sound is linked with a picture and rhyme to help the children learn and remember them.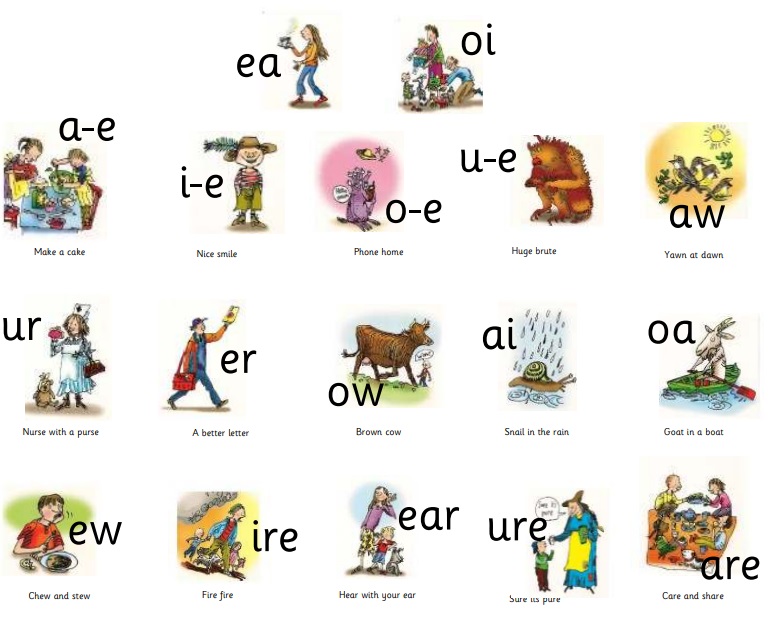 The pronunciation of these sounds can be found near the end of the below video.
Teaching Set 3 sounds at home
This useful video, made by an RWI lead teacher, shows how you can help to teach your child set 3 sounds at home.